FREE DELIVERY
FOR ORDER FROM 59 €
SPY
Shade tobacco. A blend of fine tobaccos, mixed and not shaken.
Contains 40 ml of flavour to be diluited and two 10ml bottle to create the nicotine % selected.
The "wonders" of the world of vape, a brand born in 2013 but completely renewed in terms of graphics and taste.
Premium liquids with raw materials of the highest quality, available both in 40 and 50 ml Mix & Vape format and in 20 ml decomposed / concentrated aroma size.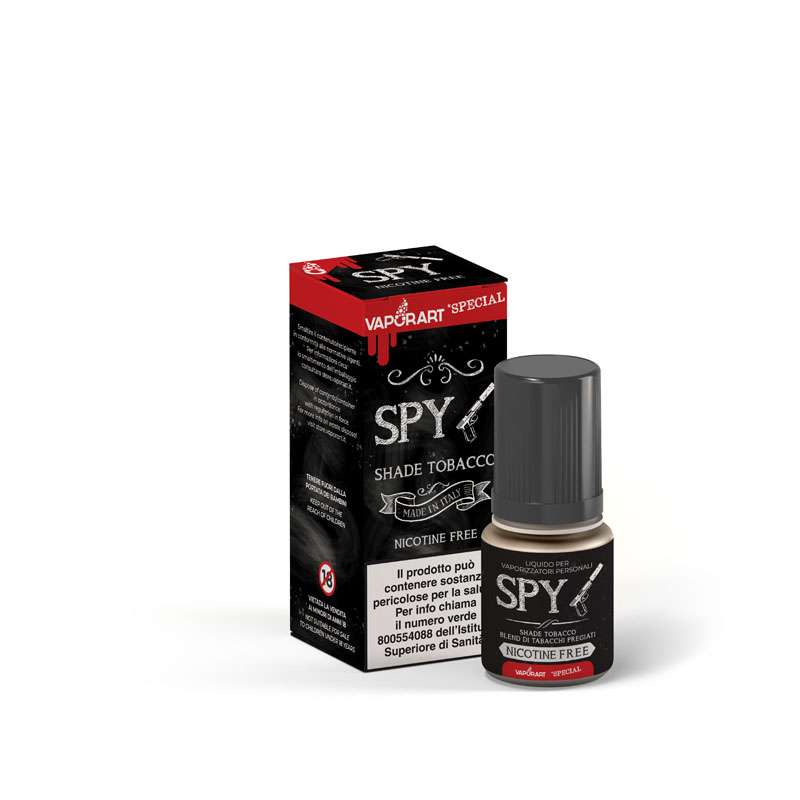 E-Liquids | 10ml
Vaporart
A blend of fine tobaccos, mixed and not shaken
PRODUCT DETAILS
UNIT PRICE
a partire da 7,08 €
BUY
Consumption tax and VAT included
Basi | 10ml
Vaporart
Neutral base 70/30
PRODUCT DETAILS
UNIT PRICE
a partire da 4,00 €
BUY
Consumption tax and VAT included
Basi | 10ml
Vaporart
Neutral base 10ml, with nicotine 0-9-18 mg
PRODUCT DETAILS
UNIT PRICE
a partire da 4,00 €
BUY
Consumption tax and VAT included